Advanced Repair
Technologies Inc.
Your one stop solution for industrial electronic repair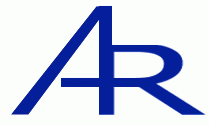 1-888-ART-8001
PLASTIC & RUBBER INDUSTRY
We repair electronic equipment used in injection molding machines, extruders,
ultrasonic welding machines, induction heating systems, fork-lift, industrial robot and more.

Examples of equipment we repair:
AC, DC, stepper motor drive; servo controller; PLC; power supply; various CPU and I/O boards; proportional and servo hydraulic valve with onboard electronics ( OBE ); operator panel; position encoder; linear transducer and more.
.
Injection molding and extruder machine examples we have experience with:

ARBURG

BATTENFELD

CINCINNATI MILACRON

DEMAG

ENGEL

FERROMATIK

HUSKY

KRAUSS MAFFEI

NETSTAL

STORK

WINDSOR
To see other brand names and their part numbers please visit our
repair catalog
.
Copyright © 2006-2011 Advanced Repair Technologies, Inc. All rights reserved
Phone: 778-216-1340